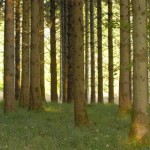 PEFC Ireland coordinated the establishment of a Standard Setting Forum in 2009. This had the task of drafting a Forest Management Certification Standard for Ireland in line with the PEFC Council's requirements. It completed its work on the Standard in October 2010. After a period of public consultation and pilot testing, the completed standard was submitted to the PEFC Council for independent assessment and peer review. PEFC International endorsed the Standard in December 2011.
The Forum was structured to comprise a balanced membership of the key stakeholders in the forest and forest products industries, with organizations representative of environmental, social and economic groups. The members of the Forum were:
Environment:
Tree Council of Ireland
The Central Fisheries Board
Crann
Irish Natural Forestry Foundation (resigned July 2009)
Social:
The Irish Sports Council
The Irish Congress of Trades Unions
The Irish Farmers Association
The Society of Irish Foresters
Leader
Economic:
The Irish Timber Growers Association
Coillte Teoranta
The Forestry Management Companies
Panel Board Mills
The national PEFC Standard is normally endorsed for 5 years. Because the current Irish Standard was endorsed just before the PEFC International's 5-yearly revision in 2011, it underwent an interim assessment in January 2014 to reflect certain changes. It was then assessed by Indufor Oy and after minor changes found to be compliant with the revised International Standards PEFC ST 1001:2010 and PEFC ST 1003:2010. In order to bring the timing of the revision process of the Irish Standard into line with PEFC International's Standards revision, we have been granted an extension until December 2019. Consequently a process to review or revise the current Irish standard will be undertaken in 2019 and a call for stakeholder participation will be made prior to this.
To view the current PEFC Irish Standard, click here…
To view the revised rules for Standard Setting, click here…